RD Travel Limited - Your Kansas City Beaches Resorts Travel Agent
...
As a Beaches Resorts Specialist located right here in Kansas City, I invite you to come and experience the very pinnacle of luxury and excellence at an all-inclusive, family friendly, award winning Beaches Resort.
Click on your favorite Caribbean island, choose your favorite resort and explore!
When booking Beaches, there are three room categories with a number of different options: their Butler Level which is obvious, their Club Level with great locations plus loads of amenities and their Luxury Level which is an entry level room. My recommendation is always the Club Level for an enhanced experience.
Beaches Resorts - They're all for you and your Family!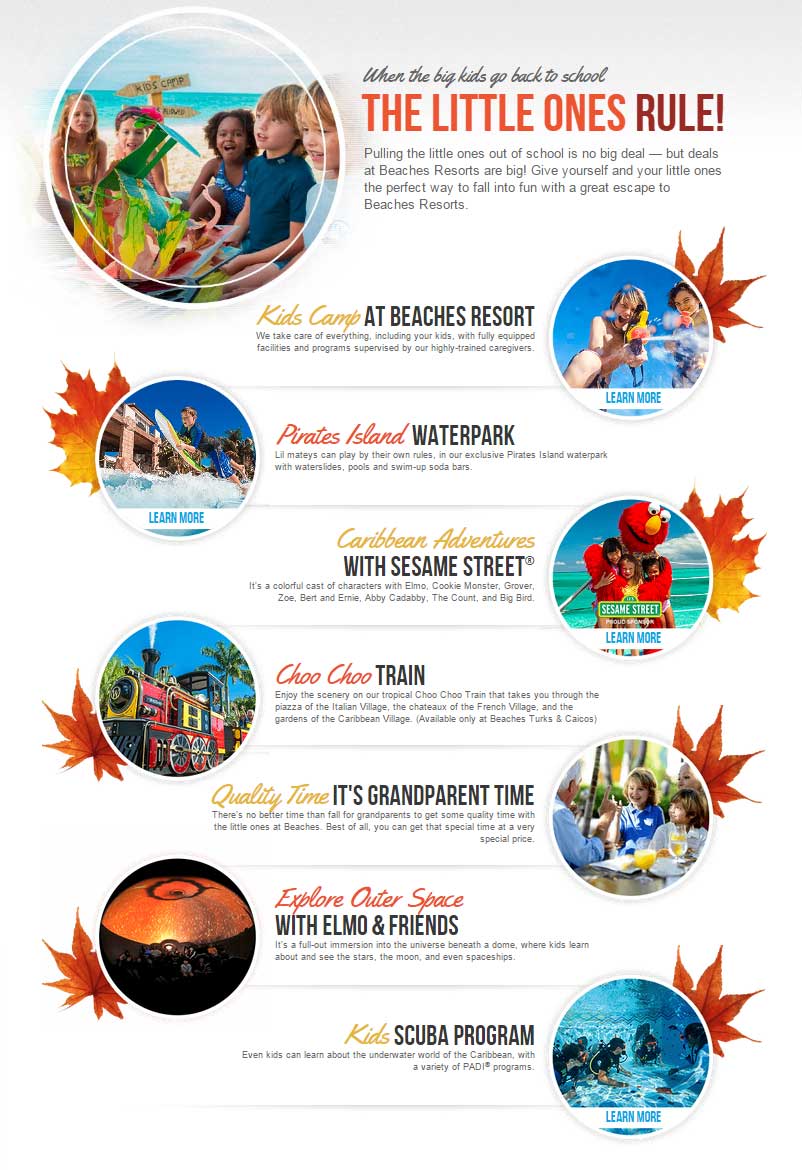 Why book your Beaches Vacation through RD Travel Limited? 3 reasons:
Superior Travel Insurance. When traveling outside the US, you are not covered by your personal health insurance. Many travel experts recommend travel insurance sold by travel insurance companies and not venders. I recommend Travel Guard also suggested by CBS News Travel Editor, Peter Greenberg. Call me for information.




BEST AIR FARE RATES! I continually scan air fare options and can offer you the best price and schedule by contacting the airlines directly. This eliminates dealing with third party ticket agents.




Exclusive Reception Arrangements. When leaving Jamaica, I offer you Jamaica's Premier Airport Departure Lounge with Fast Track service through immigration and security before relaxing in one of three individually themed lounges with unlimited premium drinks and snacks, a business center, Wi-Fi, international cable TV, Children's Cultural play area, showers and express Spa services. Call me for information.
Call me, Russ Dubuc - (816) 454-3800, your Beaches & Island Routes Specialist, for the very best Caribbean Island vacation you've ever experienced...