A Kansas City Travel Agency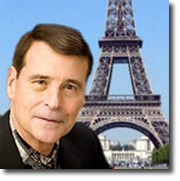 RD Travel Limited, Inc. is your gateway travel agency in Kansas City with a focus on booking ocean and river cruises, vacation travel, Sandals & Beaches Resorts and destination weddings. Your travel professional, Russ Dubuc, will guide you and book any type of vacation you're looking for. Russ is a Cruise Line International Association Accredited Cruise Councilor, a Certified Sandals and Beaches Resorts Specialist and a member of the National Association of Career Travel Agents.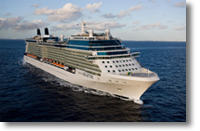 I have been on many cruises and can personally navigate you through the numerous choices you'll encounter during the booking process. My goal is to be sure you have all the information you need to be certain that your cruise experience is everything you expect and more.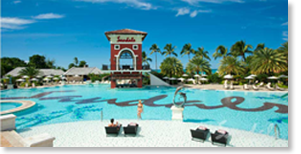 Being a Certified Sandals and Beaches Specialist has allowed me to travel to their most popular all-inclusive resorts throughout the Caribbean, Sandals their all-adult and Beaches their family friendly. Click on the Tool Bar for resort information.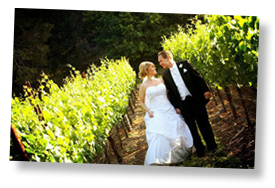 My other specialty includes everything that is California's Wine Country, Napa and Sonoma Counties has to offer. The wine country is a passion of mine and I have spent many hours exploring and enjoying all it has to offer. If wine is your passion, my passion is to arrange a visit for you. I offer wine tours, weddings, honeymoons, small business meetings and retreats. Check my website's Tool Bar for the links.
There is a wealth of information on my website. Please give me a call when you decide to book.
Limited Time Travel Specials
28-Day Baltic, Kiel Canal, Irish & Scottish Explorer


28 nights starting at $5,799.00 from Holland America Line
available Jul 01, 2015 - Jul 29, 2015
[More Details]

16-Day China & Japan


16 nights starting at $1,899.00 from Holland America Line
available Mar 31, 2016 - Apr 16, 2016
[More Details]

Wailea Beach Villas


5 nights starting at $2,466.00 from Blue Sky Tours
available Mar 30, 2015 - Jun 13, 2015
[More Details]

Jewels Of Central Europe - Cruise Only Eastbound


14 nights starting at $5,449.00 from Avalon Waterways
available Oct 13, 2016 - Oct 27, 2016
[More Details]

Danube Symphony - Cruise Only Westbound


5 nights starting at $2,049.00 from Avalon Waterways
available May 27, 2015 - Jun 01, 2015
[More Details]

The Legendary Danube


10 nights starting at $3,559.00 from Avalon Waterways
available Jul 11, 2016 - Jul 21, 2016
[More Details]

18-Day Grand Mediterranean Voyage


18 nights starting at $2,999.00 from Holland America Line
available Apr 02, 2016 - Apr 20, 2016
[More Details]

22-Day Grand Mediterranean Voyage


22 nights starting at $3,699.00 from Holland America Line
available Mar 11, 2016 - Apr 02, 2016
[More Details]

14-Day Far East Discovery


14 nights starting at $1,699.00 from Holland America Line
available Feb 02, 2016 - Feb 16, 2016
[More Details]

The Legendary Danube - Cruise Only


7 nights starting at $2,299.00 from Avalon Waterways
available Nov 01, 2016 - Nov 08, 2016
[More Details]

21-Day Baltic Jewels & Norwegian Fjords


21 nights starting at $3,399.00 from Holland America Line
available Aug 28, 2016 - Sep 18, 2016
[More Details]

22-Day Adriatic & Mediterranean Dream


22 nights starting at $2,499.00 from Holland America Line
available Jul 11, 2015 - Aug 02, 2015
[More Details]

Danube Dreams - Cruise Only Eastbound


7 nights starting at $2,649.00 from Avalon Waterways
available Oct 14, 2015 - Oct 21, 2015
[More Details]

1-Day Pacific Coastal


1 nights starting at $79.00 from Holland America Line
available Sep 23, 2015 - Sep 24, 2015
[More Details]

35-Day Irish, Scottish & North Cape Explorer


35 nights starting at $7,749.00 from Holland America Line
available Jul 15, 2015 - Aug 19, 2015
[More Details]

Christmastime On The Danube - Cruise Only Westbound


6 nights starting at $2,049.00 from Avalon Waterways
available Dec 05, 2016 - Dec 11, 2016
[More Details]
View All Specials >>